December 18 2022
Building on 86-Year History, Maida Pharmacy Emerges as Center of Compounding and Wellness
On April 2, 2019 we celebrated our grand re-opening with an official ribbon cutting. The entire staff of Maida Pharmacy Compounding and Wellness would like to thank Rep. Sean Garballey, the Arlington Chamber of Commerce, and the many clients and partners of Maida Pharmacy who were in attendance. Please enjoy reading this wonderful news article capturing the evening perfectly.
State Rep. Sean Garballey and Arlington Chamber of Commerce Celebrate Milestone in Grand Reopening & Ribbon-Cutting Ceremony
ARLINGTON, Mass. (April 2, 2019) – Maida Pharmacy Compounding & Wellness today announced the official reopening of the independent pharmacy following an extensive remodeling designed to better serve the individual health and wellness needs of Arlington and surrounding communities. The Maida Pharmacy team was joined by state Rep. Sean Garballey (D-Arlington) and Arlington Chamber of Commerce Executive Director Beth Locke at a Grand Reopening and Ribbon-Cutting Ceremony at the pharmacy at 121 Massachusetts Ave.
"Throughout our long history, we have continually reimagined what a community pharmacy can
be – and our goal with this latest iteration is to serve as a model for collaborative health care,"
said Lawrence (Larry) Maida, RPh, President of Maida Pharmacy. "We know that health care
doesn't always fit a specific mold and we strive to meet our patients' individual needs with the
highest quality medications and expert advice on staying healthy."

Maida Pharmacy is the only independent pharmacy remaining in Arlington. The family business is now on its fourth generation, with Maida's son Angelo joining the staff in 2016 after earning a doctorate in pharmacy from MCPHS University in Boston.
"Maida Pharmacy has been a longtime Arlington Chamber member and we are excited to join them in this grand reopening celebration," said Locke. "Health and wellness is a growing business sector in Arlington. The rebranding of Maida Pharmacy Compounding & Wellness is well-timed to position this unique local business as a leader in this expanding field. We are here to support them in any way that we can."

"Maida Pharmacy has been an institution in Arlington," said Rep. Garballey. "For years people have come into the store in the weakest moment in their life, the sickest moment in their life, looking for hope, looking for someone to take care of them, and Larry and his family and pharmacy staff were there every step of the way. It was because of Larry's heart why so many people have turned out well."

The pharmacy personalizes each patient's prescription through compounding, a centuries-old art
and science that has evolved into a well-regulated pharmacy specialty that provides medicine
that is not otherwise commercially available. The Maida Pharmacy team works closely with
prescribers, uses only FDA-approved pharmaceutical ingredients, and formulates medication in
ideal strengths and dosage forms.
Maida Pharmacy focuses on the following specialties:
Bioidentical hormone replacement therapy (BHRT)
Transdermal pain management
Dermatology and cosmeceuticals
Thyroid
Pediatrics and family medicine
Men's health
Mental health
Veterinary medicine

Maida Pharmacy remodeled the retail space at the front of the store to feature a variety of high-quality herbal and nutritional supplements, which can play a significant role in preventing disease and supporting a healthy lifestyle. The staff will be accessible for consultations on health and wellness.
Behind the counter, Maida Pharmacy installed a new compounding lab where non-hazardous drugs can be compounded. The existing compounding lab was then designated to handle hazardous chemicals in accordance with new national compounding pharmacy requirements, known as USP <800>, that will go into effect at the end of 2019.
"The enhancements we have made in our compounding systems and related procedures will
provide additional controls to ensure quality medications for our patients and a safe working
environment for our staff," said Angelo Maida. "Quality assurance is always our top priority."
About Maida Pharmacy
Since 1933, Maida Pharmacy Compounding & Wellness has offered its services to Arlington and surrounding communities. Family owned, Maida Pharmacy is now on its fourth generation and specializes in preparing customized medications formulated to address each patient's unique healthcare needs. Maida Pharmacy is certified by the Pharmacy Compounding Accreditation Board (PCAB) and its staff is trained to comply with the United States Pharmacopeia (USP) quality standards.
For more information, visit Maida Pharmacy at 121 Massachusetts Ave. in Arlington or online at www.maidapharmacy.com.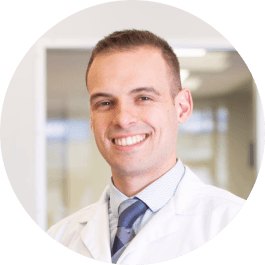 Written by:
Angelo Maida, PharmD