May 05 2023
(3) Compounded Medications Improving Skin Care
As a compounding pharmacy, we work closely with dermatologists to enhance skin care products. Our compounded medications can improve outcomes, promote adherence, and can be cost-effective. Below are (3) formulations we recommend and prepare regularly.
Azelaic Acid 5% + Clindamycin 2% Cream
This is a good combination for mild -moderate acne. There is synergy between these ingredients. In other words, the combination of these two ingredients is more effective than the ingredients used separately. When using this formulation tolerability seems to be improved, too. Patients experience less skin irritation and redness. Using combinations of drugs in acne is a good way to lower chances of treatment resistance, also. Acne is a chronic condition so resistance to treatment is a possibility and should be factored in on to any long-term plan.
Another feature of this formulation is the use of azelaic acid. It's a good skin care ingredient as it works in multiple ways. Azelaic acid has antimicrobial, anti-inflammatory, and antiandrogen properties, all mechanisms contributing to its effectiveness. The lower percentage used in this formulation makes it less likely to cause side-effects like skin irritation.
Tranexamic Acid 3% + Ascorbic Acid 0.05% + Niacinamide 4% Cream
Hydroquinone is a 1st line therapy for melasma. However, hydroquinone causes side-effects in a large percentage of patients including burning, redness, and hypopigmentation. So, alternatives to hydroquinone are useful.
One such alternative is tranexamic acid. Tranexamic acid has been shown to be as effective as hydroquinone 3% and better tolerated. This formulation also incorporate natural, evidence-based ingredients like vitamin c and niacinamide.
Minoxidil 7.5% + Finasteride 0.25% w/ Hyaluronic Acid Serum
Hair loss is very common in men and women. Fortunately, there are treatment options which can improve hair growth and thickness. Over the counter minoxidil (or Rogaine) is the most well-known. However, compounded formulations based on emerging evidence in hair restoration can improve upon existing over the counter treatments. One such formulation is the combination of minoxidil and finasteride in a topical scalp serum. These two ingredients together have been shown to be more effective than either alone. A higher percentage of minoxidil used in this compounded formulation may enhance efficacy as well. The formulations is propylene glycol free, and a minimal amount of alcohol is incorporated into the medication. The use of hyaluronic acid protects against any irritation the formulation may cause.
Reach out for a pharmacist recommended formulation to bring your dermatologist for primary care doctor at 781-643-7840 or at maidapharmacy.com.
Written by
Angelo Maida, PharmD
Compounding Pharmacist at Maida Pharmacy Compounding and Wellness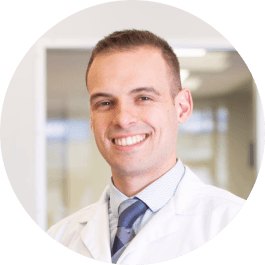 Written by:
Angelo Maida, PharmD